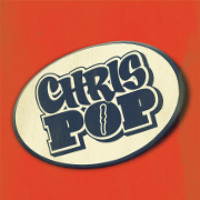 Allow me to introduce Chrispop... Now allow him to do the rest. ;)

My name is chrispop, but friends call me christian or poppy. Born and raised in a tiny village in the woods, but for the last 9 years I've been mainly living in paderborn, a mid-sized city in the center of germany
I've been djing for close to 15 years now. started out on 90s hiphop & bigbeat, took a long detour playing mostly 60s & 70s funk/soul/rocksteady/ska/beat/psych etc, and only got back into "modern" music over the last 3-4 years, when labels like bombstrike and goodgroove started releasing what's now known as "ghettofunk" or "nu-funk", combining all of my musical interests (breakbeats, classic funk samples, hiphop vocals, heavy bass etc) into one "genre", allowing me to play music from all my "roots" on one party...
I've always been into music (played the organ, guitar, bass...as a kid), and did mashups/bootlegs/remixes mostly for myself to relax, but after I switched to djing digital 2 years ago I could finally play "my" stuff, so I focused more on tracks that I'd like to play, but that didn't exist yet...

Where do you draw your inspirations from?
Numerous people, but if I have to name a few it would be folks like fatboy slim, andy smith, a.skillz, krafty kuts, bobby c. sound tv, daigo, nick thayer, spinforth, stickybuds, slynk, the whole ghettofunk.co.uk posse...
What I really love about this "scene" is how warm, friendly, open and accessible it is...most of the music is put out for free on platforms like soundcloud & bandcamp, and there's a great worldwide community supporting and working with each other. It's amazing to be a - however little - part of something that's not driven by monetary interests, but by the love of music and sharing it with others.
musically I'm influenced by pretty much anything but standard 4/4 dance music and rock. as long as it sounds organic, funky and bassheavy, I'll probably like some of it, be it breaks, hiphop, reggae, glitch, dubstep, funk, "ethnic" balkan & world music, soul, jazz...
I'm constantly digging around for new music & artists, and all the time palying around with remixes/bootlegs of tracks I'd like to fit into my sets or that in my mind sound great combined. I mostly do my stuff to play out myself, but it's awesome to see people elsewhere digging what I do...

I'm working on a ep with tracks fusing ghettofunk with "classic" german hiphop vocals at the moment, also there's a few more tracks in the pipeline. I try to come up with more original material, but coming up with my own melodies and sounds is not easy in a genre defined by sampling classic stuff...
for the "scene" in general I honestly hope it doesn't blow up too soon and become the next big thing for 5 months. Just look at how moombahton was the thing for a few weeks an is apparently already dead again...ghettofunk/nufunk/funky breaks/(what ever you want to call it) has been growing really organically over the last few years and it's getting bigger daily. It's a music that's "mainstream-accessible" without selling out or dumbing down, and definitely the most fun i ever had in a club:)


If you would like to contact chrispop for any reason. Perhaps to commission a song or two (he is very talented). He can be reached at the links below. Don't forget to check out his video collaborations as well they are pretty good too.